TBA Tracking, Known As Amazon Tracking, will allow you to track your package and get the details about it. From the tracking page, you'll get to know where your parcel is, when it will be delivered, how much time it will take to arrive, and many others.
This tracking system shows all the tracking updates for the package through the tracking statuses such as Pre-Shipment, Accepted, In-Transit, Out for Delivery, and Delivered. 
Additionally, it also shows the Delivery Attempt, Alert, Status Not Available, as well as many other tracking updates related to the package.
Amazon Tracking -Track Amazon packages in the US, UK, Canada, Australia, Germany, France
The Amazon Logistics service is Amazon's delivery service for the products it sells. The status of orders shipped by Amazon Logistics will be displayed as shipped by AMZL_US on the order summary page. 
The tracking number of a package containing the letters "TBA" indicates that Amazon Logistics is delivering it.
As soon as a package has been shipped from Amazon, you will be able to track it on the Amazon website. You can find tracking information about your order in the details section of your order in Your Orders. 
If the order consists of multiple items, there may be separate delivery dates and tracking information for each item included in the order.
Tracking Amazon Order
Amazon Logistics tracking numbers for packages shipped to the US, Canada, and Mexico usually start with TBA, TBM, and TBC. Examples are TBA619632698000, TBC038034537009, and TBAONT500361196.
Normally, Amazon orders such as these can only be tracked by using Amazon's website and/or apps or by using the order tracking link.
You can find the tracking information for your Amazon Logistics order in the Orders section of your account.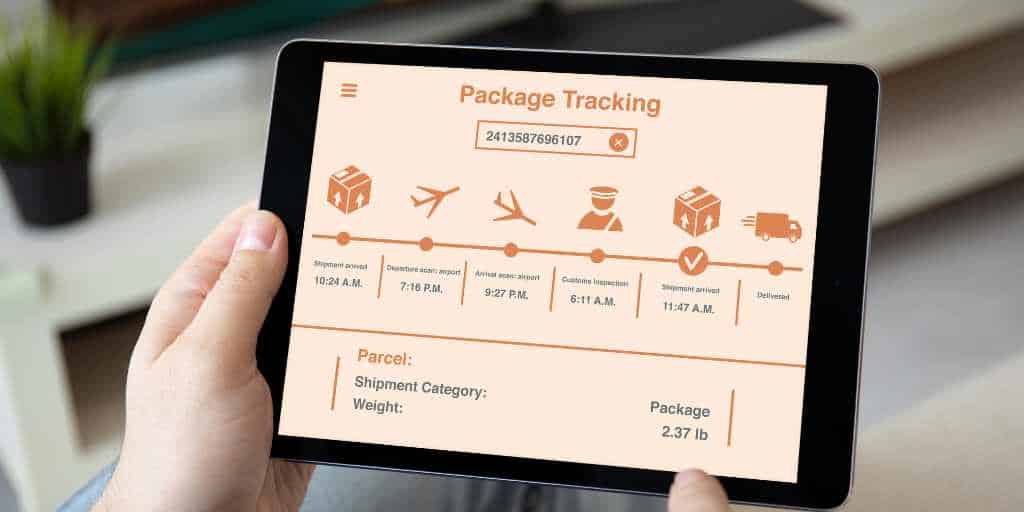 For more assistance with tracking your package, please refer to the instructions below when you are trying to get, copy, and use the Amazon Logistics tracking link.
There are two ways you can track an Amazon Logistics order using any 3rd party package tracker, like ours, namely by finding the tracking link, or entering your order ID, which you can find on the Amazon Logistics website.
Click on the "Track Package" button located at the top of your Amazon.com Orders page, and you will be able to find it easily.
As a next step, you need to copy the link of the resulting page and paste it here.
TBA Shipping Carrier delivery hours
7 AM to 9 PM from Monday to Sunday.
The delivery times are as follows, excluding the case of the specific needs of the seller:
It takes between 4 and 14 business days after shipment before the package arrives in the USA, but it can take up to 21 days at times.
The expedited option for United States shipments is about 2 to 6 business days after the package has been shipped.
There is a choice of two days for the United States: about two working days after the shipment has been received.
The One Day alternative is available in the United States: 1 business day after the shipment is received.
Compared to the International Standard option, this option takes between 3 to 6 weeks after the cargo has been delivered. However, it can take as much as 12 weeks (if there are delays caused by customs).
The international expedited option takes between 3 and 7 business days to deliver.
Related:
How Does Amazon TBA Differ from Other Shipping Companies?
What sets Amazon TBA apart from other shipping companies? While Amazon shipping is similar to traditional carriers in many ways, it does differ in some important ways. Like traditional carriers, it uses ground transportation (usually vans or trucks) to deliver packages. 
Among the important differences, Amazon offers deliveries on Sundays, something that most carriers do not. This allows Amazon to provide customers with a service previously unimaginable.
The company also employs independent contractors. Amazon Flex is a program that facilitates deliveries (including Prime Now, Amazon Fresh, and Amazon Restaurants) through which they make deliveries.
In addition to the Amazon Delivery Service Partners, which operate fleets of 20–40 delivery vans, AMZL also contracts deliveries out to these companies.
What to Do If Your Amazon Package Delivery Is Late?
It's not uncommon for Amazon to deliver packages late or delayed, even though they try their best to do so. It is always best to wait another day or two. In all likelihood, your package will arrive. If this happens, you have a few options for recourse.
Occasionally, a package is too important to delay. Or, perhaps, something happened that caused it to appear as delivered even though it never reached you. Here are some reasons why your package may have been delayed:
There was a problem delivering the package. 
In some cases, this can be due to their inability to locate the address (unlikely, but sometimes occurs with apartments or in remote locations) or due to the fact that it was unsafe for them to make the delivery (aggressive dogs are quite commonly responsible for this issue).
Incorrect address for the package. 
A mistake like this is easy to make when your Amazon account has multiple addresses (for example, addresses of friends or family members). Amazon can fix it for you by simply sending another package with the new address.
Attendees are required to deliver the package. 
Generally, there are some items that require someone to be present at the time of delivery, such as alcohol deliveries that require you to be 21 years old or perishable items like produce, meat, and restaurant food that need refrigeration.
If my package is delayed or late, will Amazon refund me?
There is no refund policy for Amazon (although it has done so from time to time in the past). They will do their best to resolve any package delays, but if those delays occur, you will not be entitled to a refund.
Amazon Prime members are also entitled to free one-day and two-day shipping, but the service only applies once the item reaches you. 
Choosing one-day or two-day delivery reduces your order's transit time to one or two business days after we ship it, but it doesn't affect the time it takes us to obtain the item or prepare it for shipment. Once an item is shipped, the shipping method begins."
The time it takes to prepare an order for shipment may sometimes exceed one or two days for such a Prime order due to factors beyond Amazon's control.
FAQs:
TBA tracking is a code of Amazon that basically indicates that your package is shipped via Amazon Courier service. The TBA will allow you to track your package and get the details about them.
No, both are the same and are offered by Amazon. TBA is just a code that indicates that your package is shipped via Amazon Courier, and the tracking updates will be provided through the Amazon tracking service.
Select shipped packages can be tracked live on a map. You'll be notified when your package is tracked. To access Track Package, select Track Package in Your Orders or on the shipment confirmation email. When the driver gets close to you, you can see the map.
There are times when Amazon packages arrive before expected, especially for shoppers without Amazon Prime. Customers with Amazon Prime already receive one-day shipping and two-day shipping options.
Originally posted 2022-10-17 13:12:05.