USPS [United States Postal Service] is a postal service that provides its mail service and shipping service in the USA and more than 220+ other countries. It handles thousands of packages every day to delivers or to shipping and many business org dependent on mail service,
As a USPS customer, you should know all the USPS Holiday Schedule 2021. So you can send your package anywhere or receive your package at your place without any interruption.
Don't worry, you do not have to go anywhere to know more about the Holiday schedule, with this article you'll get to know USPS Holidays 2021, does USPS deliver on holidays, thereby you can easily understand the Does Mail Run Today or not, Us Post Office Open Today, Do We Get Mail Today, etc.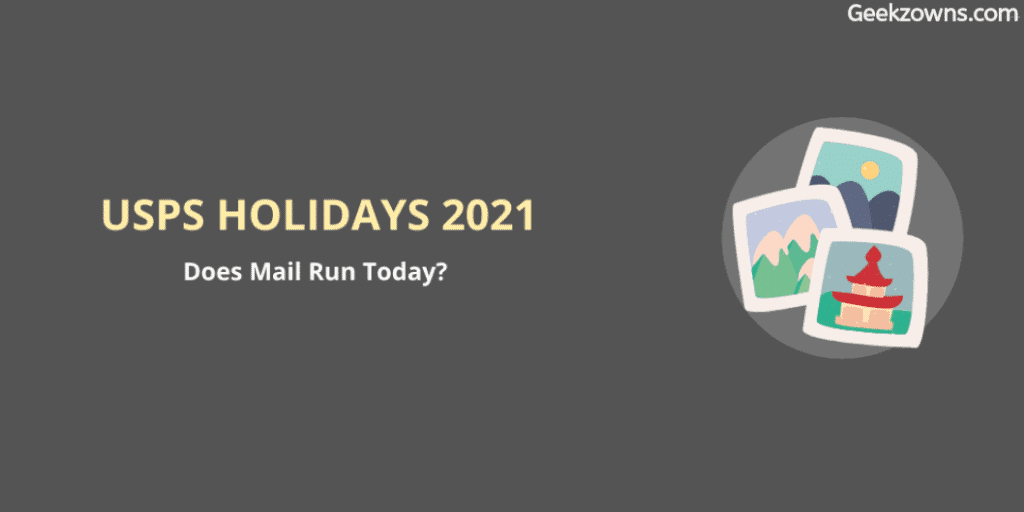 List of USPS HOLIDAYS 2021
| | | |
| --- | --- | --- |
| Date | Week day | Holiday |
| January 1 | Friday | New Years Day |
| January 18 | Monday | Martin Luther King Jr. Day |
| February 15 | Monday | President's Day |
| May 31 | Monday | Memorial Day |
| July 5 | Monday | Independence Day [observed] |
| September 6 | Monday | Labor Day |
| October 11 | Monday | Columbus Day |
| November 11 | Thursday | Veterans Day |
| November 25 | Thursday | Thanksgiving Day |
| December 24 | Friday | Christmas Day [observed ] |
July 4, 2021, is the date of Independence Day, which falls on a Sunday. As you see above table that July 5 is treated as a holiday. According to the rule of Federal is a holiday that falls on the weekend, it can be observed on the closest day of weekday.
Related posts:
Faqs about USPS Holiday Schedule 2021
Does USPS Deliver On Holidays?
No, USPS doesn't deliver on holidays, you can check the above table for more info. If you want to send any package or have to receive then plan accordingly to the holidays.
Does Mail Run On Presidents Day 2021?
No, mail will not run on Presidents Day 2021. Presidents Day is a Federal holiday; on this day, government offices are closed and also mail doesn't run on this day.
Is The Post Office Open On Mlk Day 2021
No, the post office will be closed on MLK day. And you can't expect residential or business delivery on this day except for Priority Mail Express.
Final thought
Plan your mail to send anywhere accordingly on the holiday schedule and also expect any package after the holiday at your place so that you can send or receive any package without any interruption.
Also, visit the official website to know more about it. If you've any doubt or question about this post, let me know in the comment section. I would love to assist you further.