Are you Looking for how to USPS Mail Forwarding Cancel? or How To Stop Mail Forwarding? If yes! You're in the place. Read this post until the end; you will get to know the whole process and all the information.
USPS [United State Postal service] is a Postal service USA-based company that provides many services to their customers, one of them is Mail Forwarding. If your any packages shipped through USPS and you're shifting to another place, or you're leaving your place, i.e., Hostel, Paying guest accommodation (PG),
Then USPS Mail Forwarding service will help you change your package's address or move the package to any other location.
Many times due to any reason or for any important work, you still live in your place, and you had already requested USPS regarding Mail forwarding, now it creates a moment where you can't do anything, and you've to Cancel USPS Mail Forwarding request. It happens with many people,
When they want to cancel or modify a mail forwarding request, so, don't worry this post will help you to do all the process and what to do regarding Stopping Mail Forwarding USPS.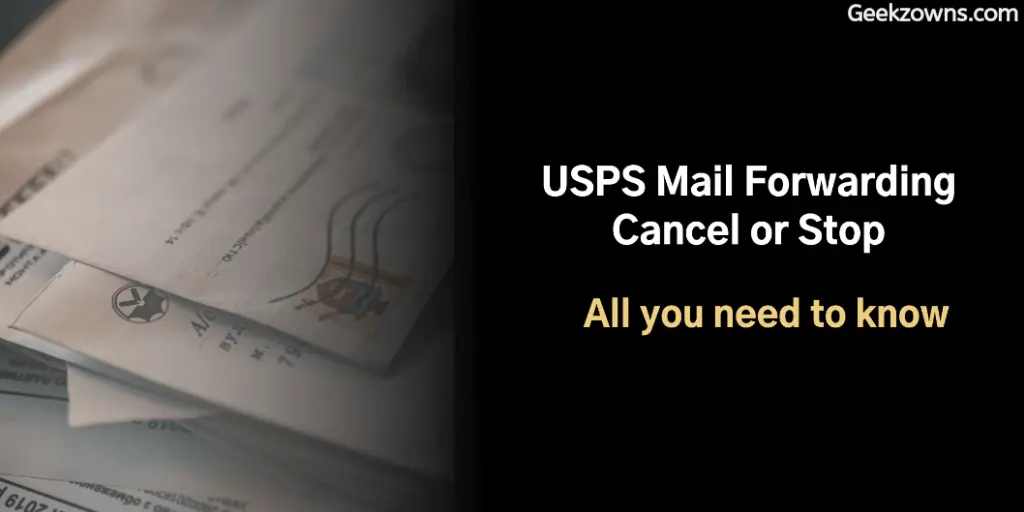 How to Cancel/Modify USPS Mail Forwarding
If you're moved to another place or planning to move, then the first step you need to do is request to your local post office with all docs I,e – hard copy or docs files of mail shipment details and forwarding copy and also submit a request to all the agencies and online stores,
Regarding your mail forwarding, so they can change and send your shipment to your new place. Now, let's come to the main topic…
How to update, modify, or cancel that mail forwarding request.
Cancel or Stopping Mail Forwarding of USPS is simple; you just have to follow the below-mentioned steps.
Visit the USPS's official site – www.usps.com and click on the option called "Change of Address" in the menu "Receive" category.
After clicking on the "Change of Address," you will be redirected to another page, where you can see highlighted text called "Need to view, update or cancel a Change of Address order you already submitted?" click on that link.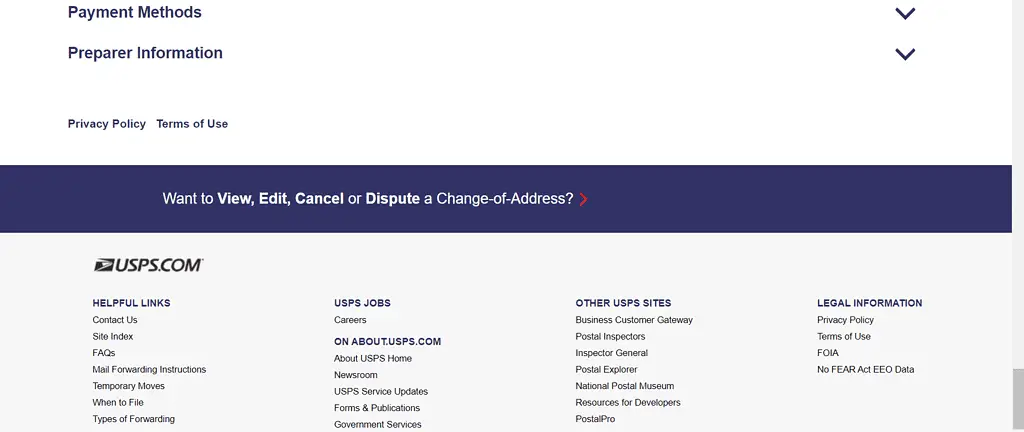 After clicking that link, the page will send you to another page and enter the 16 digit confirmation code which you got from USPS while requesting mail forwarding.
[To find confirmation code, check your email if you had requested online and if you requested from the post office then you can find code from the paper which you had received from post office]
In the second box, enter the zip code to stop or edit USPS's mail forward and click on the submit button.
Now you can see all the information about the shipment and the option to cancel or modify the address.
You can edit much information from that page, such as –
Edit and add a new email address
You can enable this to get expiration date reminders of the mail forwarding.
Change the temporary move end date, if you had requested for this.
Change the contact details i,e.- mobile number.
Modify your move as permanent from the temporary move.
Modify your family move as an individual move. However, you can not revert from individual move to family move.
Cancel your change of address request or mail forwarding order etc.
Note- you can not modify or edit more than two options in 1 day. If you try to edit more than two pieces of information, then you will get the error that "You have exceeded the number of changes that you can make on the same day. Please try again in 48 hours." however, you can stop or cancel your address changing request.
If you want to change the info which web page doesn't allow you, you have to stop the address order change and file a new change of address order.
Related Posts:
Where can I find my USPS confirmation number?
If you had requested online for mail forwarding, then check your email, or if you had requested from the post office of USPS, then check the confirmation receipt, which you got from the post office.
Need to cancel mail Forwarding but lost confirmation code, what to do?
Follow the above faqs answer; if you didn't find your confirmation code, then simply go to your nearest post office to cancel or update the mail forwarding request.
Conclusion
This is the way to cancel or stop mail forwarding requests. I hope you will now understand all the things and be able to edit details; if you have any doubt about this How To Cancel or stop Mail Forwarding of USPS, let me know in the comment section.
If you liked this post and found it useful, share it with your friend and family members on social media.