Have you shipped any package or any shipment is on the way to you and wondering How Long Does DHL Take to Deliver? 
There is no doubt that everybody wants to receive their package as soon as possible, as that creates curiosity in their mind about the package, is that the same for you?
In this post, we will be discussing the time duration of DHL- the most trusted shipping service provider. Most of us are aware of DHL's services of delivering packages, files, and other necessary documents. 
Still, another important aspect is time which becomes critical if you need your important documents to be shipped within the time frame.
Before actually starting with the delivery process, DHL adheres to the legal requirements like opening up the package and scanning it properly to check if there is a possibility of any illegal item to be found in it. 
This is an integral part of the DHL system before a package is shipped. Once the checking is completed, DHL doesn't take much time and quickly starts the delivery process.
So whenever all the procedure gets done, it gets moved to their destination.
Now the question comes How Long Does It Take For DHL To Deliver the shipment, lets's know the answer to this question through explanation as it varies on various factors.
DHL international shipping services are available both on DHL Express and eCommerce, specializing in faster and timely delivery internationally.
Merchants mainly use DHL eCommerce for sending parcels across countries. This service helps merchants to ship packages on an economic basis.
Again, DHL Express offers delivery facilities with some extra charges and delivers the product more quickly than the usual timing hours.
Besides this, it offers guaranteed delivery options which means you can get your money refunded in case of delays.
So delivery of any international delivery is done between 5 to 7 days by DHL, but sometimes it takes more than usual. As I said above, it varies on many things such as distance between origin to the warehouse, warehouse to destination, weather, etc.
 Estimated Delivery Time Frame:
For domestic customers that have shipping to one country, the shipping process takes anywhere between one to four business days from the warehouse to their destination.
For international customers, it could take anywhere between four to twenty business days for the delivery to be made from the warehouse to the new country, to the post office, or from the new warehouse to the new homeowner's house.
You have to also take into consideration the delivery service you pay for since DHL express will have a much faster delivery time than regular DHL delivery.
The shipping time for DHL delivery will take longer if you order multiple items from an eCommerce website and you choose to consolidate your shipment because the company has to wait for the packages to be consolidated before sending them all together as one package.
For shipping across countries internationally, DHL does delivery from 8 am to 6 pm. In the US, the Delivery service is open from Monday to Friday but not on weekends. In Europe, DHL offers delivery services from Monday to Friday plus Saturday (that is a good point). 
Also, you can avail of emergency services from DHL, which are open throughout the year for 365 days. For that, you need to fill out a form and specify the reason for your important package delivery.
Here's more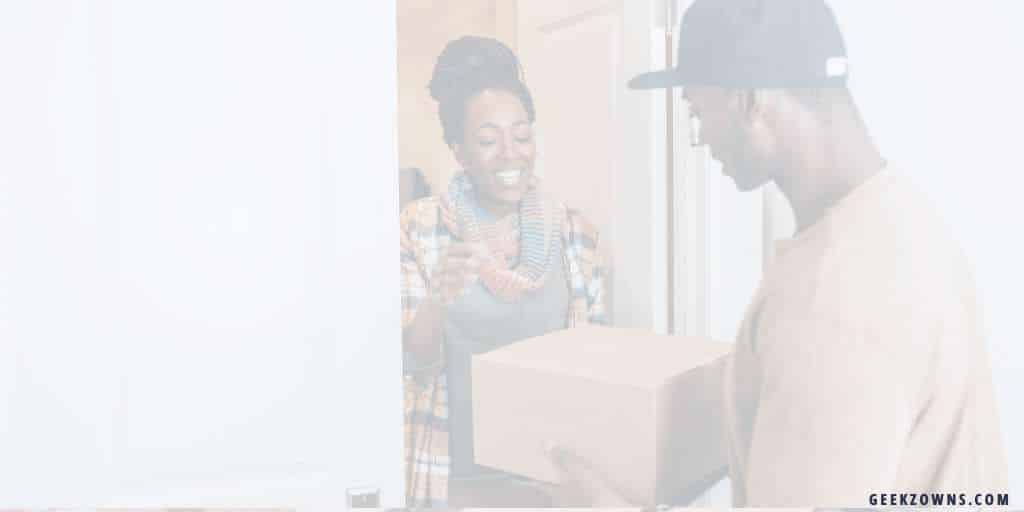 Time duration from China to the US usually takes a bit longer to a maximum of 6 days, while within Nigeria, the time is around 2-3 days.
Talking about domestically, shipping won't be delayed by three days, but it may exceed 8 days in certain rare situations, but that is more of a rare possibility.
So usually, the internal packages get delivered within 5-7 days by DHL and domestic within 2-3 days.
Sometimes it may take longer than usual due to any circumstances which you can find below.
Some of the factors which affect delivery pace are as follows:
Speed Matters: If you wish for a quick pace delivery, you can pay extra charges than standard-time delivery.
DHL Holidays: During the holidays, you can't expect Delivery service from DHL.
Unexpected Circumstances: Talking about some unforeseen conditions, there may be custom clearance problems or deteriorating weather, etc., which may lead to delays by more than five-eight days up to 10 days from the expected delivery date.
Size: Next is the size, shape, and weight of the package.
Now suppose if the package has to be sent from the US to the UK or from the US to China or Europe from one country to another, then don't worry, it won't take more than five days to deliver the item internationally.
It may be useful for you
---
FAQs
Delivery times vary between 8 AM and 6 PM local time with DHL. There are several factors that may extend delivery times, including weather deteriorating conditions, failed delivery attempts, etc.
When your schedule doesn't align with the delivery time, DHL's My DHL app lets you adjust it. You can track your delivery according to your home address. To customize your delivery schedule, choose the delivery times and dates that work best for you.
DHL doesn't take much time to ship any package. Usually, the shipment gets shipped within the day of submitting the package, but sometimes it gets longer, so it varies on many things, but it's a rare case.
DHL says the estimated delivery time by calculating all the data about the shipment, but they delivered the package even before the estimated date. DHL estimated date is calculated time as it will surely arrive by the mentioned date but even before can arrive.
Yes, why not. In order to ship and deliver large heavy packages, DHL offers domestic and international delivery, so you're able to ship packages weighing up to 68kg and even more, but you'll have to provide the proper dimensions of the package along with other details.
Final Thought
DHL delivers packages, documents, mail, etc., as per the time, whether it is an international or domestic destination, with some exceptions like in case of unexpected weather or dock charges.
You can track your package at the tracking page or wait for some time and then contact customer support service.
Hope you have got an idea about the DHL delivery time. Still, if you have any doubts or suggestions, do let us know in the comment section and provide us with an opportunity to sort them out. Hope you find reading to be informative! 
You should have all your questions answered after reading the article. Please use the comment box to contact us if you have any questions or concerns.
Originally posted 2022-11-13 00:25:00.